Haidar has founded companies across the fintech, technology, telecoms, logistics, energy, engineering, and medicinal cannabis sectors.
His outstanding record of driving growth and improving financial inclusion across emerging markets is reflected in his portfolio.
Haidar founded his first company at just 20 years old and now leads a multi-sector conglomerate with operations across Africa and the Middle East, with revenues exceeding $1.6 billion.
Amongst the companies founded by Haidar is Channel VAS, which has now evolved to become Optasia, a leading vendor of mobile financial and fintech services. In 2003, Haidar founded telecoms business Channel IT to cater to Nigeria's rapidly growing connectivity needs. At a time when the industry was facing a magnitude of challenges in sourcing, logistics, revenue generation, and customers retention, Haidar created the benchmark on how to successfully create and provide essential supplies and services nationwide.
Today, Channel IT operates in 19 countries and provides crucial infrastructure across Africa and the Middle East.
Haidar's latest venture is the South African-based medicinal cannabis company, SafriCanna, which funds extensive research and development, undertakes clinical trials, and exports the end product to several countries across the globe, including Germany, Israel, and Australia.
Haidar previously co-founded the venture capital firm, Knuru Capital, where he remains Chairman. The firm pursues equity and credit opportunities in the technology sector across the GCC, Africa, and Southern Europe, with a focus on fintech and marketplace verticals.
He also co-founded Intercomm Ltd in 1991 after returning from his studies in Lebanon, before co-founding GMT in 1995, which grew to become the leading integrated procurement, finance, and logistics provider in West Africa.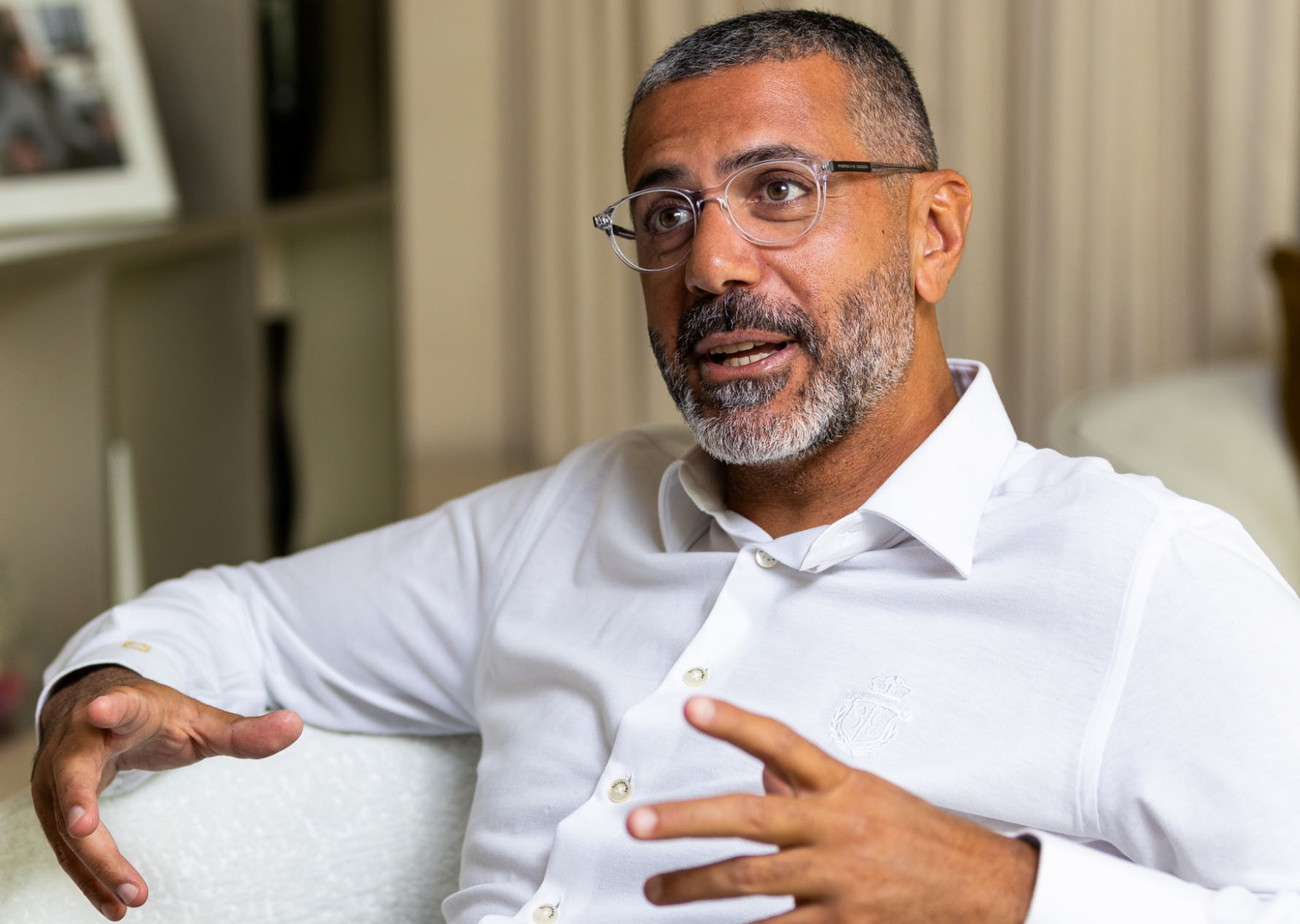 BH Holdings believes all businesses should unlock new opportunities for all by providing better services and driving economic growth.
This philosophy is at the core of all of Bassim's investments, businesses, and charitable work – from enabling financial inclusion for millions of people throughout Africa, to providing credit opportunities to high-growth technology companies, to his ongoing support for the Build a School Foundation.